VMC 20TH ANNIVERSARY COMMEMORATIVE PATCH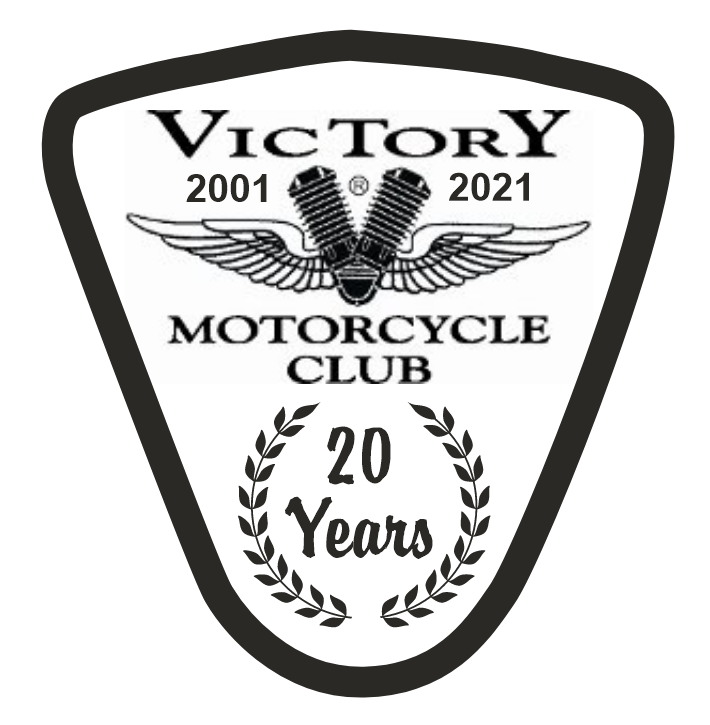 IN RECOGNITION OF THE VICTORY MOTORCYCLE CLUB'S 20TH ANNIVERSARY, EVERY ACTIVE MEMBER IS BEING OFFERED A PATCH AT NO COST. IF YOU WOULD LIKE TO HAVE ONE, PLEASE COMPLETE THE FORM BELOW – BE SURE TO HIT THE "SEND" BUTTON!
YES, I WOULD LIKE TO BE SENT A VMC 20TH ANNIVERSARY PATCH!
[gravityform id="2″]
CLICK ON THE VMC STORE TO ORDER ADDITIONAL PATCHES AT A COST OF $2.00 PER PATCH.