Where the Ride Never Ends
---
Bike of the Month Winner November 2023 !!!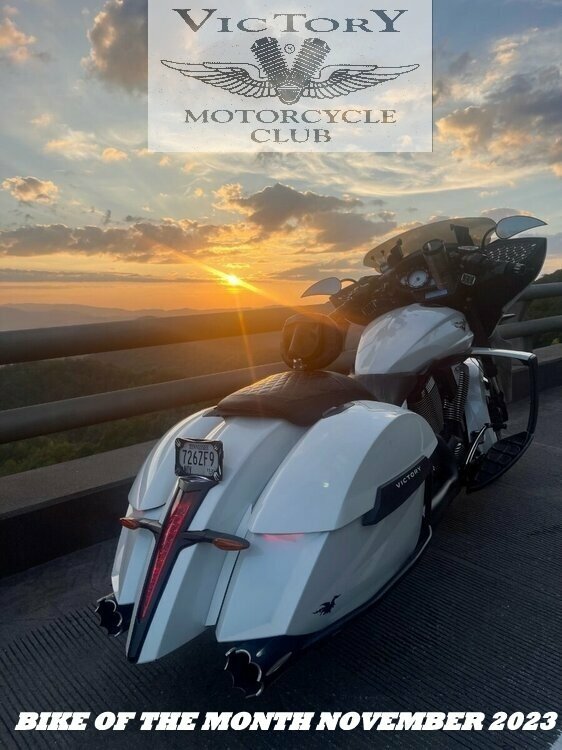 ---
The Victory Motorcycle Club
Founded in 1998 by Victory Owners, to promote ridership and brotherhood amongst Victory motorcycle owners
The VMC Vision:
The vision of the Victory Motorcycle Club is to be the best source for Victory Motorcycle related information worldwide. It is our goal to ensure that anyone that owns or is interested in the Victory motorcycle is informed of our existence. We want all to have the opportunity to participate with us and to share in the benefits of membership.
The Victory Motorcycle Club is an independent, not for profit group of Victory motorcycle owners and enthusiasts that began in 1998 as a Yahoo online chat site by several of the new owners of Victory Motorcycles. The Victory Motorcycle club (www.thevmc.com) has grown from a small group of enthusiasts to an international club with members and guests in the United States, Canada, Great Britain, Europe, and Asia.
We chose to be different. Our choice in motorcycles and our means of communication through the internet mirror each other. Our motorcycles were designed using the latest technology and engineering and our club members can communicate instantly through the Web. We can share information on accessories, rides, modifications and we can communicate at the click of a mouse. The Victory Motorcycle Club is not sponsored by Polaris® or Victory Corporation®. We are completely independent of the manufacturer: which is somewhat unique in the motorcycle industry. We are not particularly interested in purchasing a "lifestyle". Before purchasing their Victory's our members rode all brands of bikes. However, there seems to be a consensus on why they chose to purchase a Victory. They wanted a high-quality, American motorcycle that will provide years of trouble free riding pleasure.
If any member is having problems logging on to the site, please reset your password or email the secretary at secretary@thevmc.com
As a member of the Victory Motorcycle Club, you save 15% off the best available rate at over 5,000 participating Choice® Hotels worldwide! Save 15% off at participating Comfort Inn®, Comfort Suites®, Quality Inn®, Sleep Inn®, Clarion®, Cambria Suites®, MainStay Suites®, Suburban Extended Stay®, Econo Lodge®, Rodeway Inn® and the Ascend Collection™!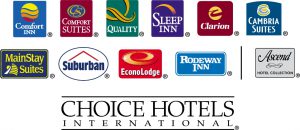 The Victory Motorcycle Club is a 501(c)(7) nonprofit organization and donationsare not tax-deductible.