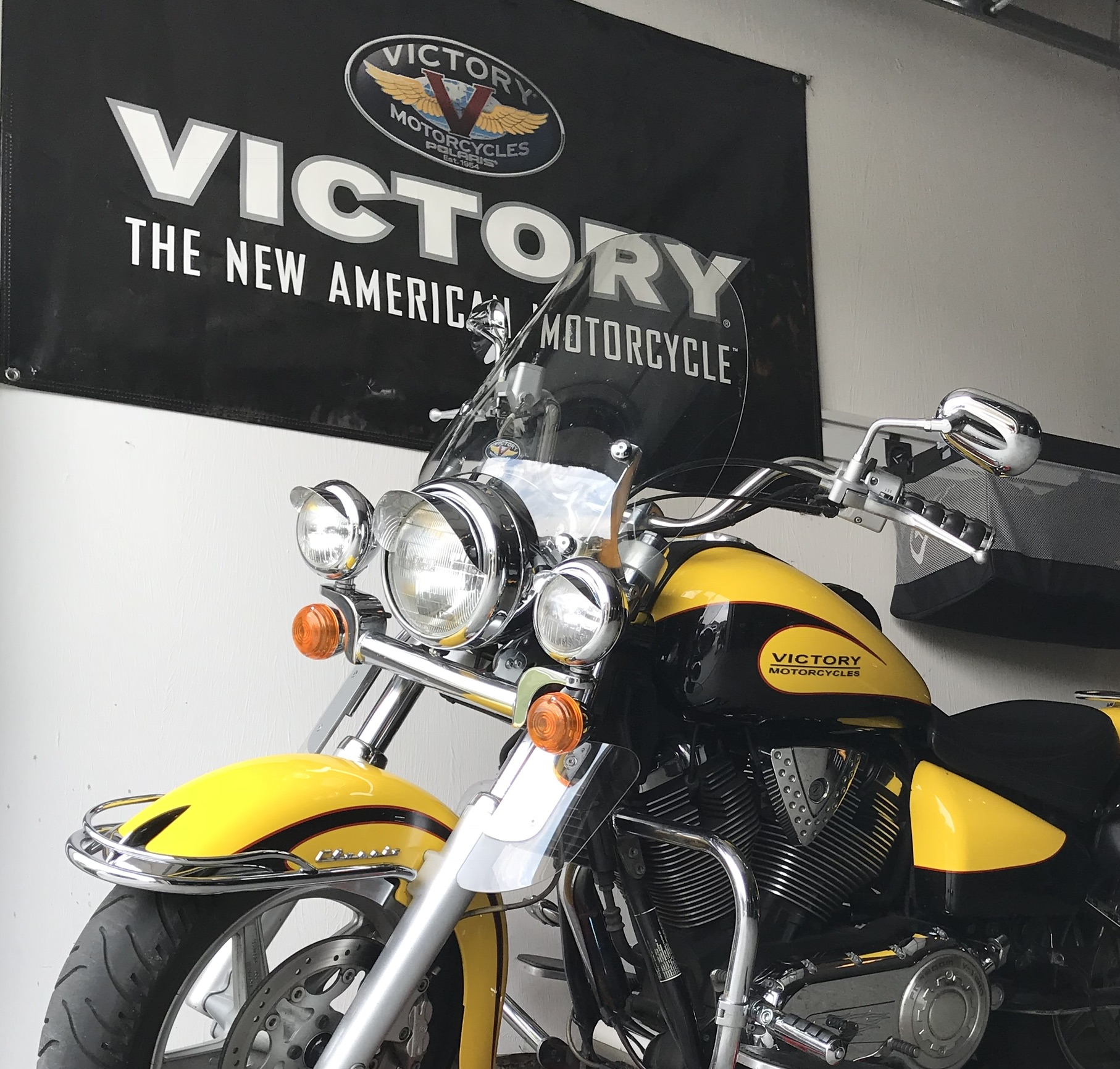 Posts

2455

Joined

Last visited
Highwayman's Achievements
Rare

Rare
Recent Badges
Room booked. Is there a planned route available from Wilson to KC? I plan on catching the group at the lunch stop from Wilson to KC. Do the over night and ride KC to St. Louis stop.

I registered for this leg. Think I might be able to get out early to meet the group riding in from Indy to Collinsville. Not much riding yet. This move is kicking my butt.

I'm registered. This will be my 6th relay.

Tim, i will be joining the ide from Indy to Columbus. I did pm you a month ago, but wanted to post here as well. This will be my first tie on this leg. But I have done the V2V 6 other times over the years. See you in Indy

I agree with Rick on this. This historic VMC event is a relay. People know when it happens we'll in advance. The tradition of passing the baton and stopping at the eagle markers along the way as well as the mini meets along the way is what makes it special. If more participation is what this is about, JMHO - moving it to several weekends during peak riding season will not generate more riders as we all have to choose our events carefully. Taking up additional weekends changes the idea of this ride. Thank you for taking the lead on this, and I hope you will consider the V2V traditions as you plan this coast to coast ride.

Not a bad upgrade Rob. Thanks for taking on the V2V when you did. Be safe.

Mike, Sorry to hear you won't make it. It has been a rough year for riding. I thought it was suppose to get easier when the kids were out of the house. NOT TRUE.

Changed my hotel to the Embassy Suites. See you there.

I just registered. See you there. I'll be staying next door at the Hilton Garden Inn.

I am registered and my room is booked at the Hilton Garden next door. Heading down early morning on the 20th.

For the 12 Days of Christmas. I appreciate your help in getting my order complete for Christmas. Can't wait to get them installed on the bike. :y:

I've stayed at Motel 62 before, and decided to stay there again. I thought I was late in booking my reservation, so I went with what I knew.

I've had the opportunity to ride NW Ark a couple of different times. This will be my first VITO. Last year some family members decided to start a riding tradition. We met there in April. So I suggested we do it again and make it in May. A couple ride HD, 1 is a Wing guy, but he has been looking seriously at a Vision. This may just push him over the top. We booked rooms at Motel 62, just down the street from the Country Mountain Inn.